About
FT Transformers was founded in 1937 by a former radio engineer, Harry Forrest. Harry named the company Forrest Transformers. Since 1937 there has been three changes of ownership in Stanley Goodyear, John Batchelor and myself Bob Wright, each stage of ownership has steadily grown the company.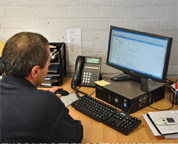 The company is now known as FT transformers have supplied transformers for the Barcelona Olympic games, helped Frank Whittes company with the development of the jet engine, and provided transformers for the development of the first cardiograph machine. Since 2009 FT Transformers has grown considerably supplying network rail, aircraft and aviation industry and a host of electrical equipment manufacturers.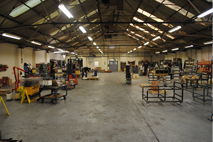 In 2010 FT Transformers bought the intellectual rights of SKOT Transformers and increased its staffing levels with further experienced personnel. This, with further investment in personnel and equipment will ensure continued expansion of FT Transformers over the next twelve months.


The future looks bright and exciting
Bob Wright
FT Transformers Ltd